NEW GUEST POST FEATURE
Write Your Articles Directly On FujiRumors!
_ _ _
Guest Post by Frank Stein (Website / Instagram), the X-shooter, who won the BHphoto/FujiRumors X-Pro2 Sweepstake back in Januay. He was a few months in Africa, and I could just reach him out just recently. Asked for a guest post, he accepted… and I'm glad to share it.

I never win anything. I do not count multiple wins of detention in junior high school – but that was 50 years ago. So, needless to say, I was surprised to be the winner of the Fuji Rumors/B&H Photo "Win a X-Pro2" contest.
As a recently minted Fuji shooter, having just purchased my first Fuji, an X-Pro1, a bit over a year ago, I am a relative newbie; To the brand that is, not to photography. For some background, my first "real" camera was an [shoplink 47086 ebay]Argus C3[/shoplink]. I then moved to a [shoplink 47087 ebay]Kowa SLR[/shoplink] in the mid-60's (Sorry, B&H but that was from Olden Camera as you were not yet even a gleam in the retail eye.) I then moved to Nikon later in the decade. Digital for me arrived in the form of a [shoplink 47088 ebay]Nikon Coolpix 950[/shoplink]. It was then onto a Canon 10D and after some intermediate steps, the most recent 5D.
I have to thank Patrick and his Fuji Rumors site for piquing my interest in the brand. All his readers and their comments as well as their photo posts convinced me that Fuji was the way to go for a great street camera.
Besides the hardware you cannot help but be impressed with Fuji's commitment to software upgrades even for their legacy cameras. All too often companies abandon their older products once they release a replacement. For this Fuji needs to be commended.
It also helped that my son had an X100T whose lens, sensor and design I admired. I, however, wanted a bit more flexibility so I took the plunge for the original X Pro. I added a Fuji 23 1.4 and a 56 1.2. For the most part I am now wedded to the Zeiss Touit 12mm 2.8 as my street walk around lens.
And, yes, I had all the concerns about the gen 1 X Pro which seem like a distant memory now that I have the X Pro2. The iffy focusing is a thing of the past. Now I have many more lackluster photos that are in focus and properly exposed. (Lackluster as it is talent I still lack. No camera cures that. Yet.)
Anyway thank you Fuji Rumors and, of course, B&H. For those of you who do not live in the NYC area their excellent mail order service pales in comparison to the service and experience you get by visiting their store. It is no accident that have survived and prospered over the years while most of their competitors from New York's camera alley downtown and Broadway are long gone. Besides their incomparable selection, their knowledgeable and helpful floor staff is all but a guarantee that you will walk out of the store with the equipment you need even if it was not what you thought you wanted when you walked in. (N.B. I already have my prize so I say this about them without ulterior motive.)
I am also posting some of the photos of "lookers" from a walk around NYC shortly after the camera arrived. I stuck in the first one from the X Pro1 for those who want to test the Fuji waters with a camera that is available and at a down to earth price. It is still a great camera.
Looking behind a Central Park Wedding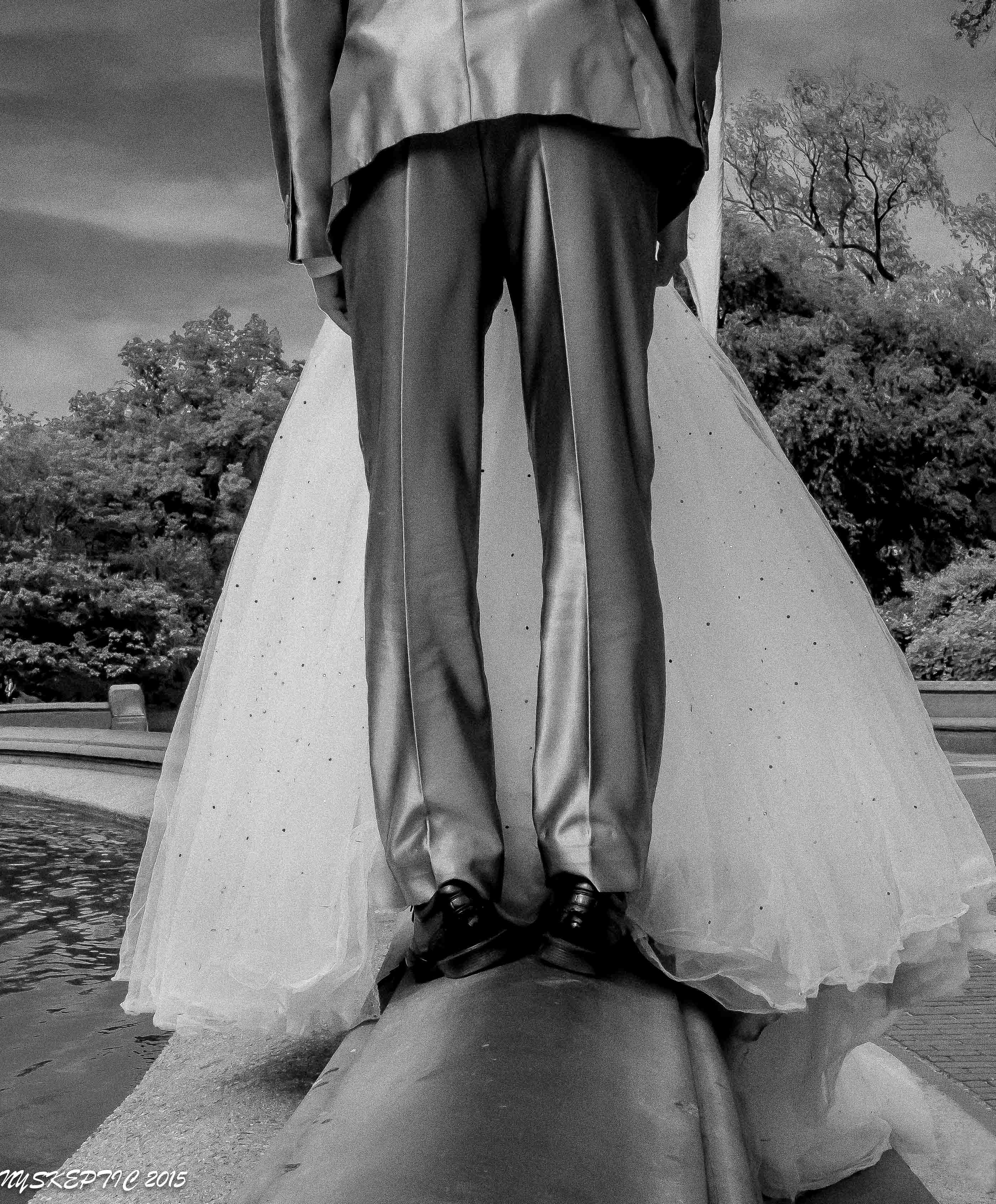 Push the READ MORE Button to See More Images
On lookers to a Central Park wedding shoot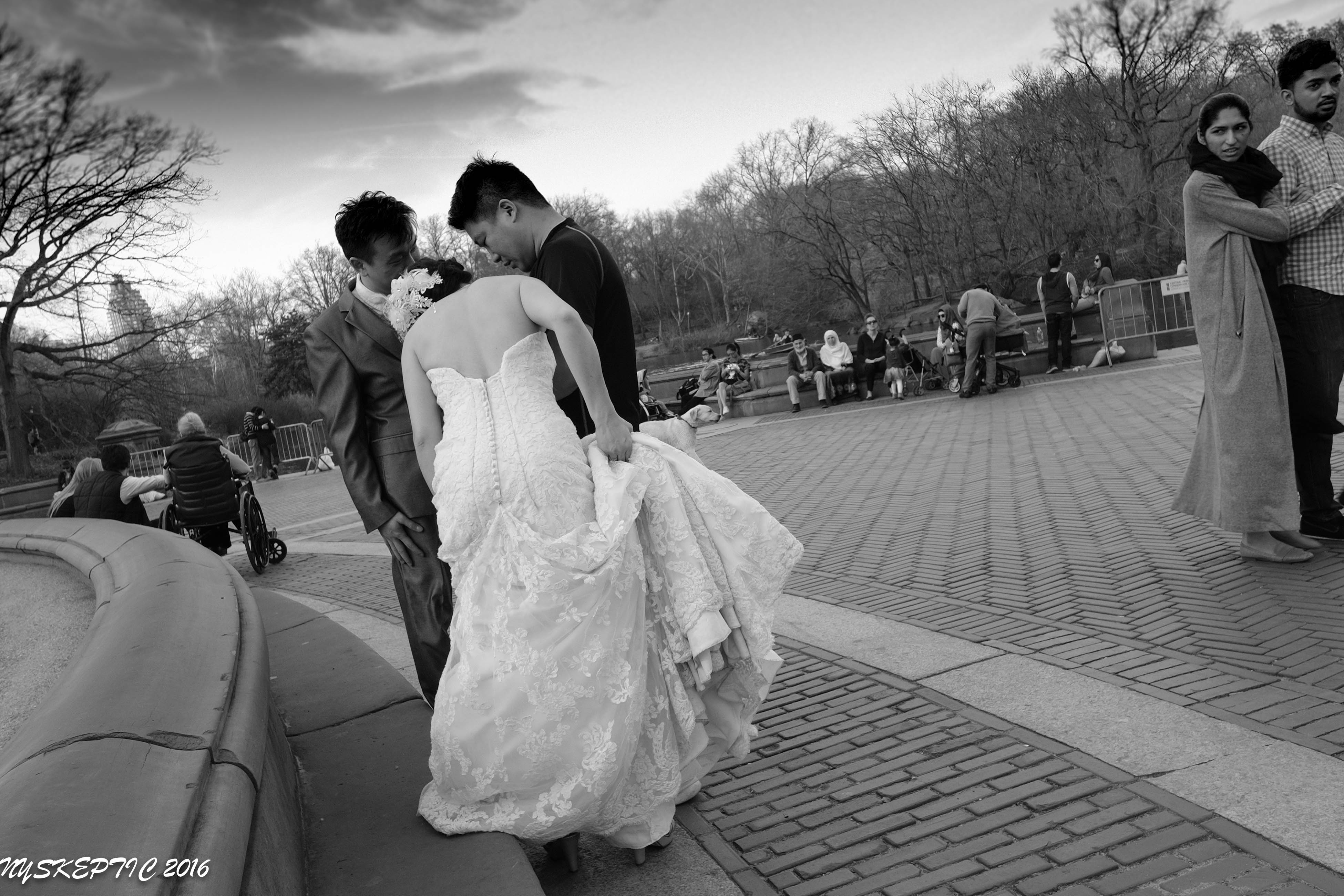 Looking to get counterterrorism directions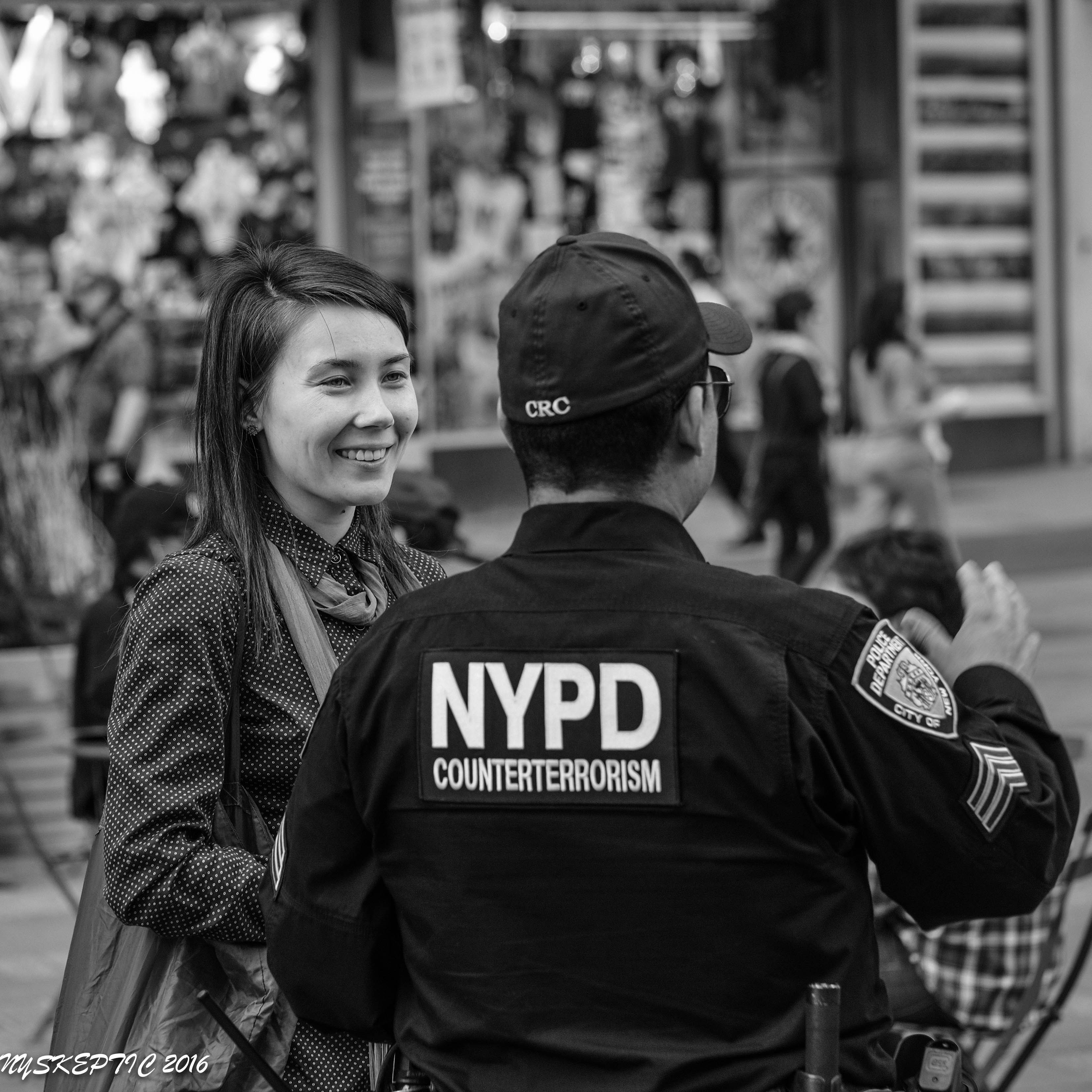 Looking for redemption in Times Square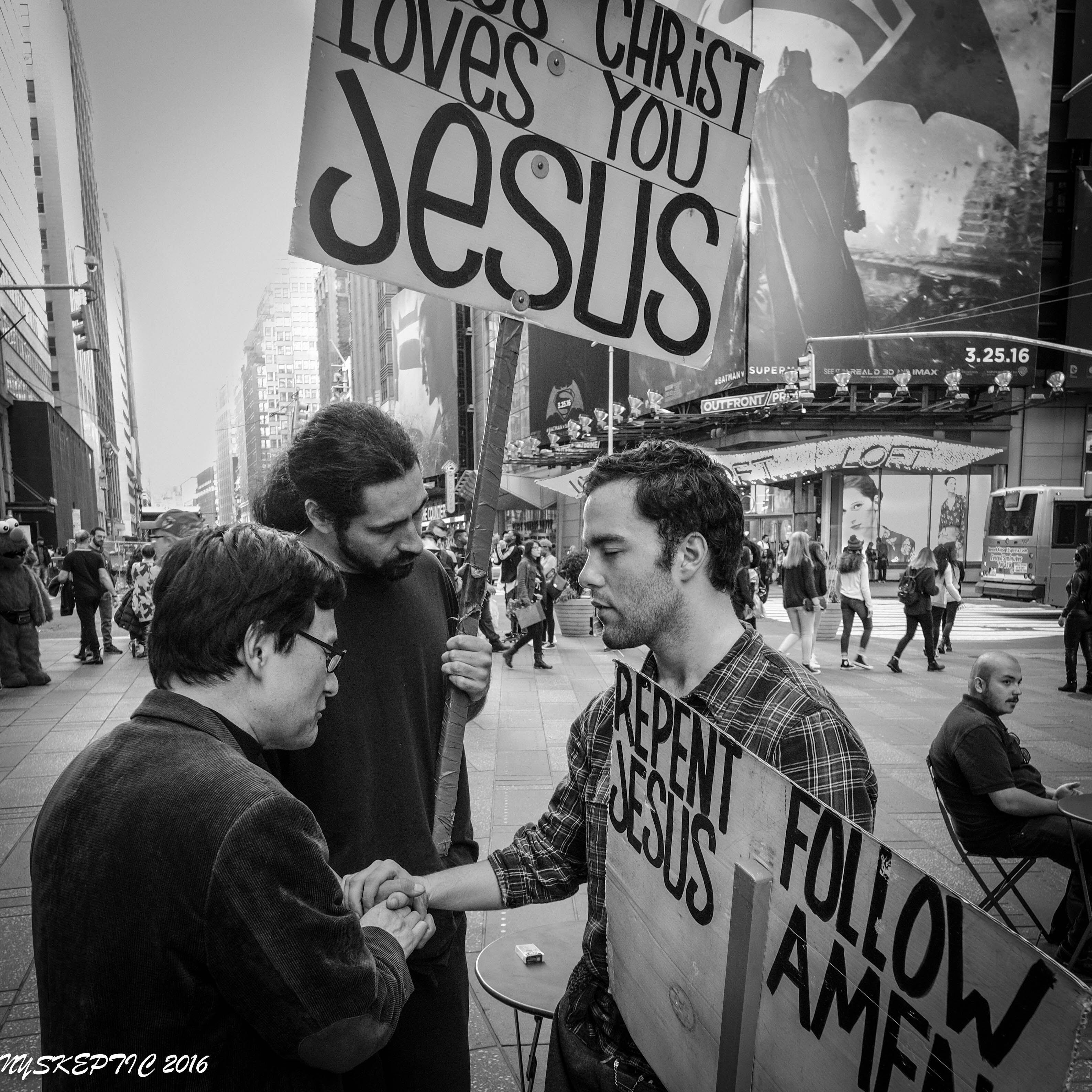 State Police on the lookout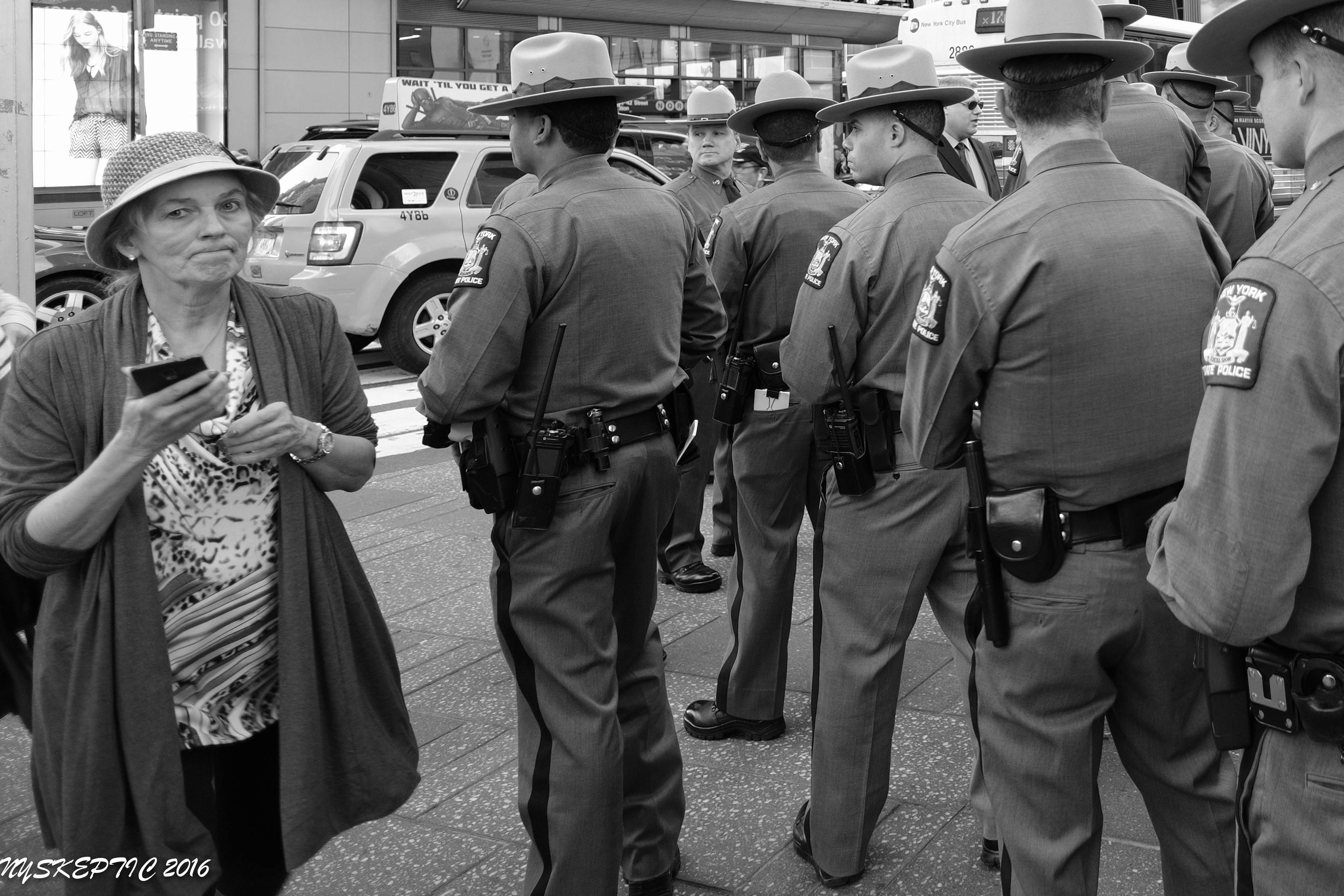 Looking at a Central Park Gigolo?