AI-Powered Workflow for Photographers Video Course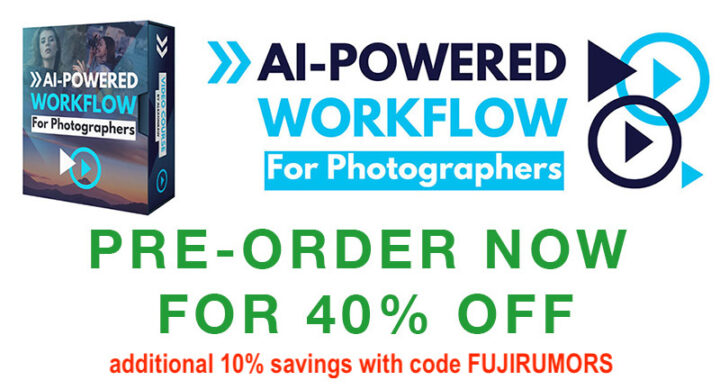 Alexander Svet (AlexOnRAW) has just launched his new video course "AI-Powered Workflow for Photographers"
The course contains three hours of high-quality video lessons. All videos are available online or for download, and as transcripts for quick reference.
Your will learn how to speed up and automate image processing, write image editing scripts using AI, and get the most out of auto-adjustments and AI retouching. Plus, you will learn how to take your business to the next level by using AI tools to attract new clients, run social media, and improve marketing.
The is a 40% launch discount on the course and you get additional 10% off by using coupon code FUJIRUMORS – ends March 31.
Check out all the details at the dedicate course page here.