AF-tracking comparison: X-T1 with XF 18-135 and XF 55-200 vs 5DMKIII and Canon 70-200mm F2.8 II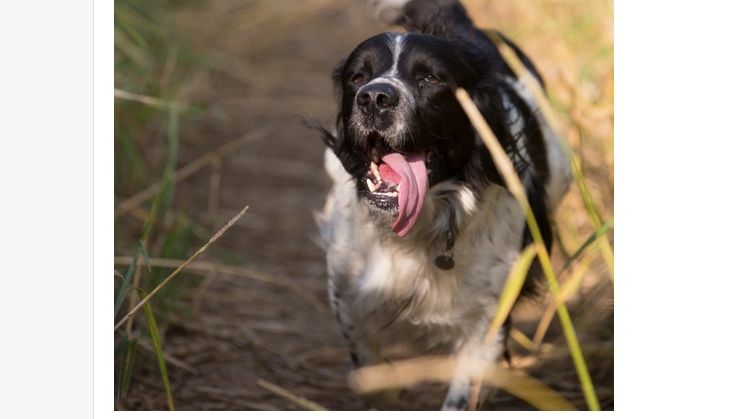 image courtesy: bencherryphotos
Ben Cherry (website) tested the AF-tracking of the X-T1 with XF 55-200 and a prototype XF 18-135mm WR vs the action combo Canon 5D Mark III with the $2,500 Canon EF 70-200mm f/2.8L IS II USM Telephoto Zoom Lens.
The subject is a dog running full speed towards the X-T1 or 5dMkIII. The results? Ben says: "So how did the X-T1 and the latest telephoto lenses hold up against the ultimate action combo? Well I have to say I am extremely impressed by the results. So much so I'm not sure whether people can tell the difference." Consider that Ben did NOT enable the HIGH PERFORMANCE mode, which makes AF faster.
But Ben doesn't reveal which test series was shot with which lens.
In fact he just launced this contest: "Guess which is which – If you have twitter then tweet your answer with #2fujis1canon. At the end of the week I will reveal the answer. Remember the three options are: 70-200 (canon), 55-200 (fuji) and 18-135 (prototype, fuji). Allocate one lens to option 1, 2 and 3."
So start tweeting ;-)
For those who do not use twitter, here is a poll for you. Check out the 3 AF-tracking series at bencherryphotos and then feel free to come back and vote the poll.
NOTE: To anyone out there, who wants to make such comparisons. It happens that reviewers do not enable the "HIGH PERFORMANCE" mode on their X-series camera. If you do such a test, you must enable it, as it will considerably improve the AF-performance of the camera… btw, every X-shooter should use it. You'll drain a bit more battery life, but it's worth the extra performance. It's one of the many many tips and tricks Rico shared in his brand new X-E2 book here (German Version at dpunkt here).
UDPATE: Here are the resutls: Lens 1 – Fujifilm 18-135mm prototype / Lens 2 – Canon 70-200mm / Lens 3 – Fujifilm 55-200mm: "To conclude – For me the 5D3 is still the daddy, it instantly finds the subjects and tracks accurately. Whereas the X-T1 can sometimes take a while to find the subject but once it has, it will track very well, hitting the subject the vast majority of the time. Once there are greater auto focus zones on the X-T1, like the 5D3, then I think the tracking capabilities will vastly improve. To bring it back to dogs, the 5D3 is like my springer spaniel, it is just happy to be out running around and will respond to any call I give no matter what. While the X-T1 is like my labrador, loyal as anything but if you want it to respond to a call quickly then an obvious treat is required (though the high performance setting would have improved its responsiveness)!"

Loading ...

Loading ...

Loading ...