Adobe Lightroom's Hidden Tips and Tricks with Fujifilm X Shooter Andrew for $29 Only (Limited Time Deal)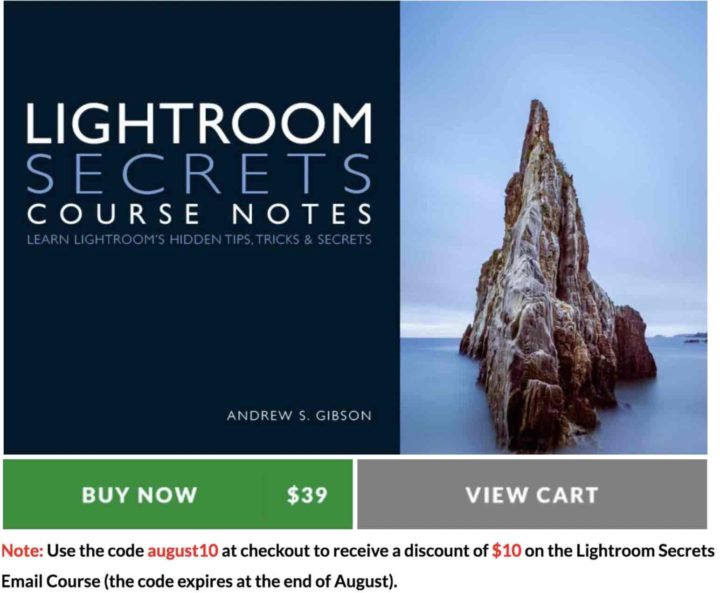 Lightroom Tips and Tricks
Andrew Gibson is a fellow Fujifilm X shooter, and he has just published his new eBook "Lightroom Secrets, Course Notes: Learn Lightroom's Hidden Tips, Tricks and Secrets".
It's a major publication with over 250 pages and 40,000 words and over half the photos in the book were taken with a Fujifilm X-T1.
The book sells regulary for $39, but until the end of August you can get it for $29 only using code august10 at checkout.
Check out the full details of the ebook at creative-photographer.com.