ACT FAST: Viltrox 75mm f/1.2 Pre-Orders Open Now, but Only 50 Samples Available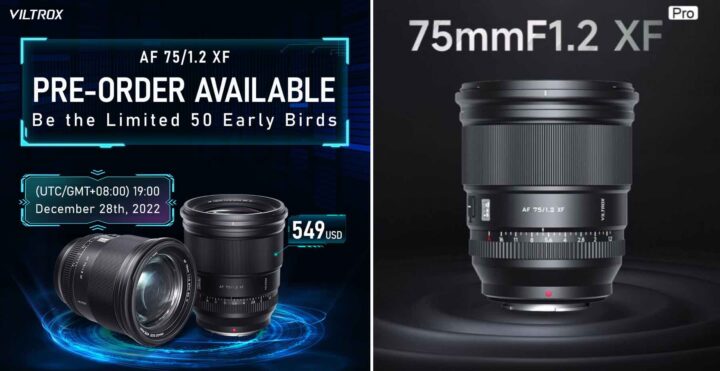 Viltrox is now taking pre-orders on the Viltrox 75mm f/1.2 for X mount.
But there is the thing: there are only 50 samples available.
And to make things worst, Viltrox told me this:
Due to rapid spread of covid-19 in the recent 2 weeks here in China, our production capacity is very low.  And our Lunar New Year Holiday will be scheduled at Middle-Jan for half a month… So the next pre-order period will be confirmed in the future.
In short: if you want this lens, get it now here. The next shipment could be a few months away.
At the moment you can buy it only at the Viltrox Store here.
Viltrox Lenses for X mount: