ACT FAST: Save up to $1,200 on Fujifilm XF Lenses – Order Now Before Deal is Removed – Instructions on FujiRumors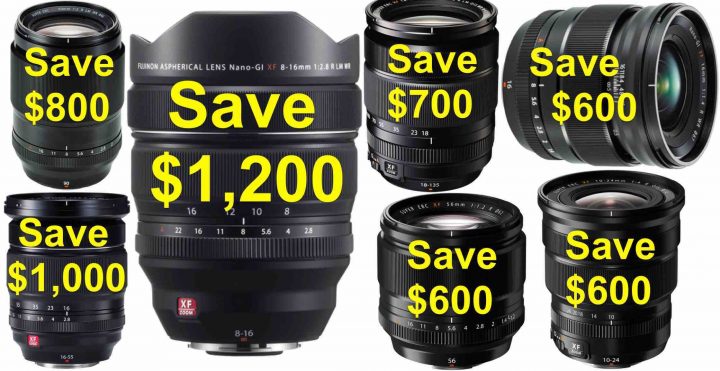 BHphoto has opened again the checkout page.
The good news: they haven't yet removed what is evidently an error: the super X-T3 and X-H1 bundle deals.
If you can, order now, before they take the deal down, and then hope they will honor the deal.
Here is how it goes (on desktop, NOT on mobile):
Select 'Body Only'
Click 'Build Bundle'
Add XF16-55 for $199 only to the bundle
Add XF90 for $149 only to the bundle
Add XF8-16 for $799 only to the bundle
Add XF18-135 for $199 only to the bundle
you can also add all 4 lenses to the bundle
or…
Select 'Body Only'
Click 'Build Bundle'
Add XF16/1.4 for $399 only to the bundle
Add XF56/1.2 for $399 only to the bundle
Add XF10-24 for $399 only to the bundle
offer limited to 1 lens (but check by yourself if something changed)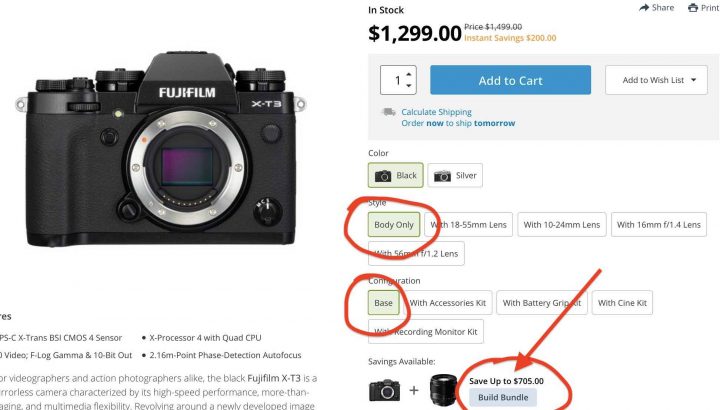 XF Lenses
GFX Deals