2016 India Workshop with Matt Brandon & Piet Van den Eynde! Special $100 discount with code FUJIRUMORS-ROCKS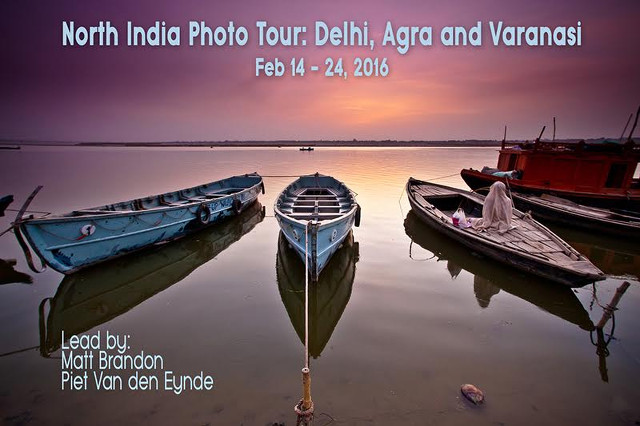 Matt Brandon and Piet Van den Eynde are two 'official' Fujifilm X photographers who share a passion for India, for photography and for Fujifilm gear.
Together, they run a yearly travel photography workshop in India which attracts a growing number of Fujifilm users. At the end of each workshop, it has become a tradition of theirs to do an audio podcast about the Fujifilm gear that was released over the past year.
So if you have some time to spare, you can not only hear what these two professional photographers think about topics ranging from the new 90mm over the 16mm to using filters or the X100T but also you'll hear some inside tips and techniques, for example on how to use the X system for flash photography.
Matt and Piet have just opened registrations for their February 2016 India workshop which will bring its participants from Delhi over Agra, home of the Taj Mahal, to Varanasi, one of India's holiest (and most photogenic) cities. This intimate ten-day workshop is limited to a maximum of nine participants. Matt and Piet will teach you how to get the most out of this beautiful environment, how to make striking portraits and how to tell visual stories. Finally, for those interested, there will also be ample time to talk about post-processing: Pete is an Adobe certified Lightroom expert and he eats Fuji .raf files for breakfast.
Because Matt and Piet not only love Fuji gear but also Fujirumors, they have a special $100 discount for Fujirumors readers interested in taking the workshop. Just use the discount code FUJIRUMORS-ROCKS when checking out.
> Learn all about the 2016 Delhi, Agra and Rajasthan workshop here.
Happy listening!