1.5 Million Dollar is Not Enough: Benro Theta Tripod Now with Lifetime Warranty if Backed Within March 27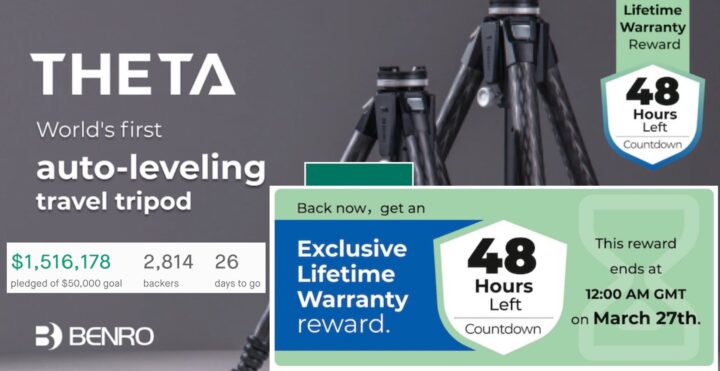 The new Benro Theta Travel Tripod has collected over 1.5 million Dollars on Kickstarter, but that's apparently not enough.
Benro has decided to make the offer even better.
If you back this project within March 27, 12:00 AM GMT, then you tripod will come with a lifetime warranty.
Check out all the details at Kickstarter here.